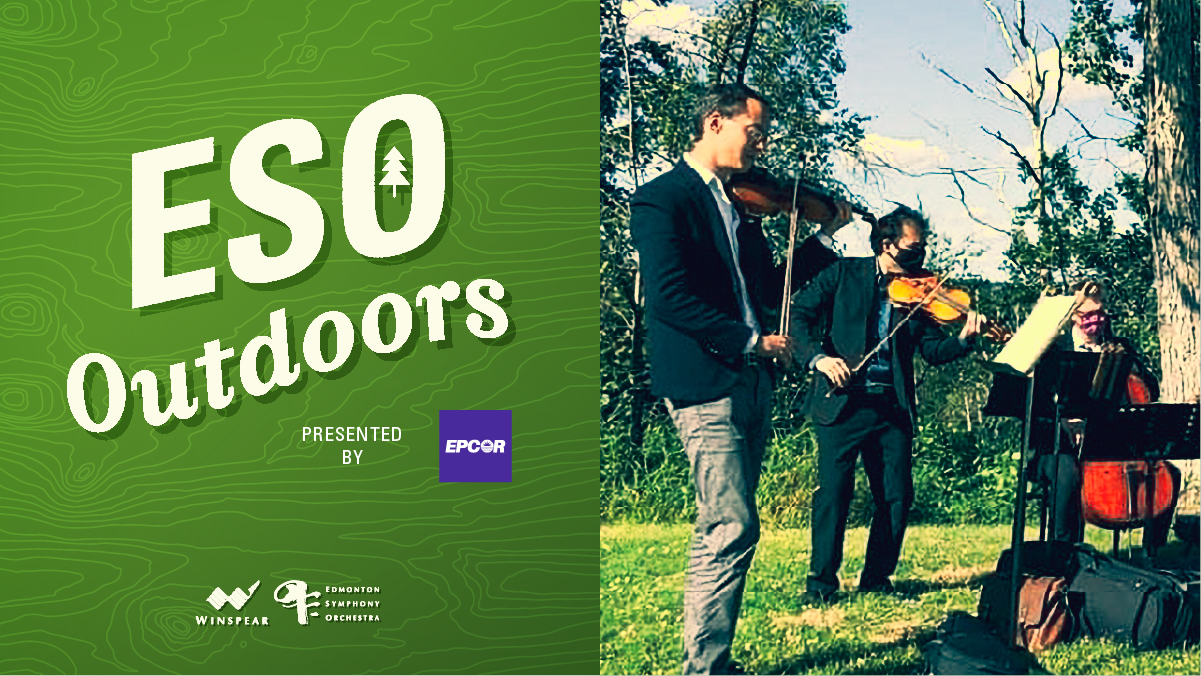 Edmonton Symphony Orchestra Outdoors on 124 Street
August 21, 2021
7:00 pm -
8:00 pm
|
Pay-What-You-Can

ESO Outdoors on 124 Street
August 21st @7pm
Location: 10315 124 Street – Impark Lot #388
RSVP to this link: https://www.winspearcentre.com/tickets/events/eso/2021/eso-outdoors-aug-21/
It is first come first serve. There are limited tickets.
The ESO Musicians are on the move and they're coming to 124 Street! This summer, join members of your ESO in your neighbourhood through ESO Outdoors, presented by EPCOR. Curated groups of ESO members will perform delightful renditions of memorable songs spanning multiple genres, including classical, pops, and Hollywood film scores. These Pay-What-You-Can concerts will take place in outdoor spaces in Edmonton and surrounding communities as the ESO connect with you through the power of live music. 
GENERAL INFORMATION:
Seating is general admission.
Bring your own seat/blanket.
Pay what you can: Enter the amount that is right to you. The suggested value per ticket is $20.
The concert will be approximately 1 hour in length.